Phasya is proud to announce that its advanced software for driver monitoring is awarded
by the special SME prize in Safety category at the CLEPA Innovation Awards 2019.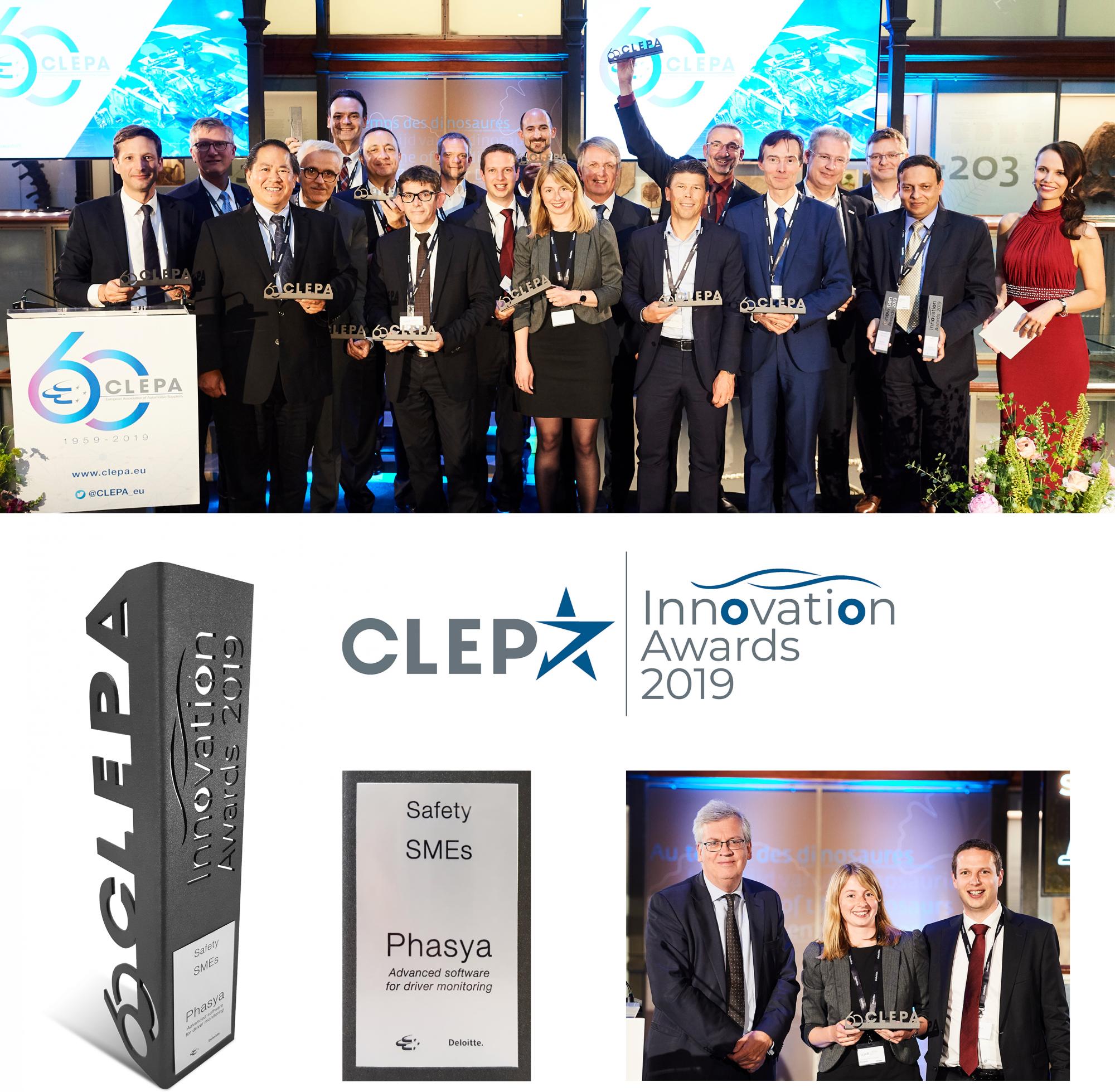 ​
Jury members for Safety category: David Ward (Global NCAP), Laurianne Krid (FIA Region I), Antonio Avenoso (ETSC), Michiel van Ratingen (Euro NCAP), Andreas Herzig (Deloitte)
"It is an honor to be recognized by CLEPA for our innovation. Winning this award demonstrates that reliability and modularity are key issues for the future of driver monitoring and we are very pleased that our technology is acknowledged in this way", says Clémentine François, Chief Scientific Officer & co-founder of Phasya.
CLEPA - the European Association of Automotive Suppliers - brings together over 120 global suppliers of car parts, systems and modules and more than 20 national trade associations and European sector associations.
The CLEPA Innovation Awards, organized in cooperation with Deloitte, highlight the outstanding achievements made in the European automotive industry. They celebrate the excellence of innovative solutions and technologies in the field of environment, safety, connectivity & automation and cooperation.
---
DISCOVER THE PHASYA INNOVATION